×
Error message
Deprecated function: The each() function is deprecated. This message will be suppressed on further calls in _menu_load_objects() (line 579 of /home/jabri257/public_html/includes/menu.inc).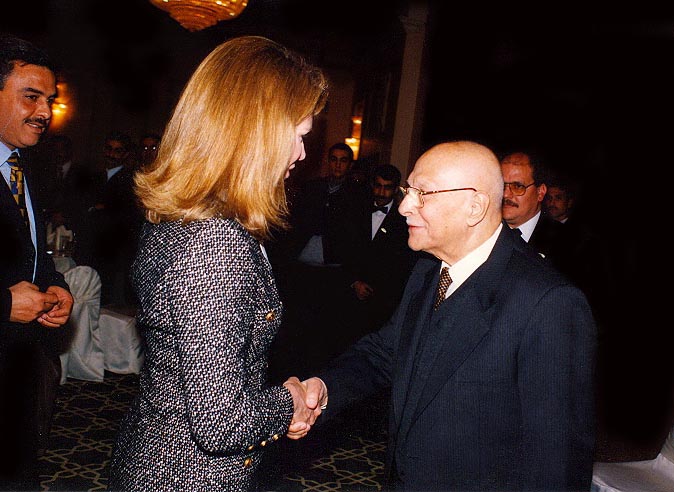 Our Love for Food
Subhi Jabri's eldest son, Mohammed Kheir Jabri, accompanied his father from young age to work side-by-side with him in the restaurant. Together they gradually expanded the business to include outside catering and Mohammed Kheir Jabri became a true artisan, especially in the field of Arabic sweets and European-style patisserie.
In 1982, Yousef Jabri, Subhi Jabri's youngest son, graduated from the united Kingdom incatering operations and administration, and subsequently from Germany, in chocolate and confectionery technology. He returned the same year to Amman and developed and established many projects. The largest being "Jabri Al-Markazi" (Arabic for Jabri Center).
In 1990, His Majesty, the late King Hussein, awarded Subhi Jabri with the "Medal of Independence" to commemorate and recognition for his contribution in building the economy of Jordan.